A10's spectacular racing game Crash Drive 3D has just got a sequel. It doesn't have the most imaginative of names (Crash Drive 2) but it offers fun free roaming driving with multiplayer options. Players only need to pick up their choice of cars and compete with others in different types of stunt based events. The game features 6 random competitive events which players can win by completing different types of tasks such as performing insane stunts or finding certain items.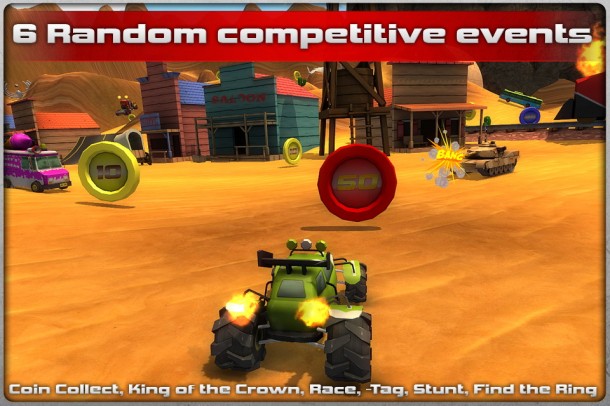 Players can pick up coins and drive longer to upgrade their abilities. When you have earned enough experience, you can unlock new cars. The game also features 4 courses but it can be unlocked one at a time after successfully completing a series of challenges. If you have some real world cash to spend, you can max out the car's speed, acceleration and handling without working the tracks!
The biggest new feature of Crash Drive 2 is its cross platform capabilities, which means you can easily find and compete against anyone using a Mac, Linux, Windows, iOS, Android or Web platform. Crash Drive 2 is available for the price of free, so do check it out if you're a fan of the previous edition or love performing gravity defying stunts without injuring yourself.