The advance of Android phones has brought us a great deal of gaming options, but no other has progressed so fast as mobile casinos. Unlike a couple of years back, mobile casinos have become so good that we are all likely to forget about planning a trip to Vegas and just put on our tuxedos and start spinning the wheel straight from our couch.
Still, a lot of people never give mobile casinos a try because casinos usually mean risking money. However, those fears can safely go down the drain, because there are also plenty of "social" casinos that offer the same great experience, but minus the cash.
If free Android casinos sound great, you can take a look at the top 5 picks below and start spinning in no-time. But if cash is what you're after, you better check out the real-money operators listed at this website.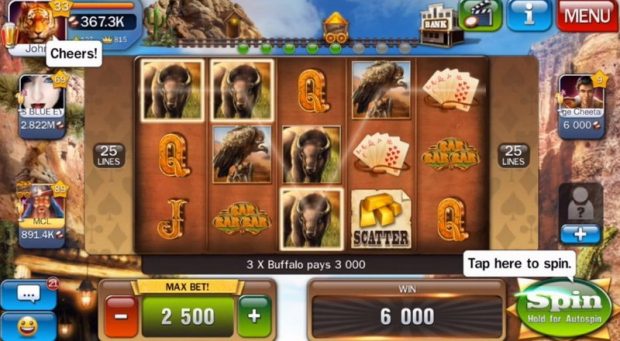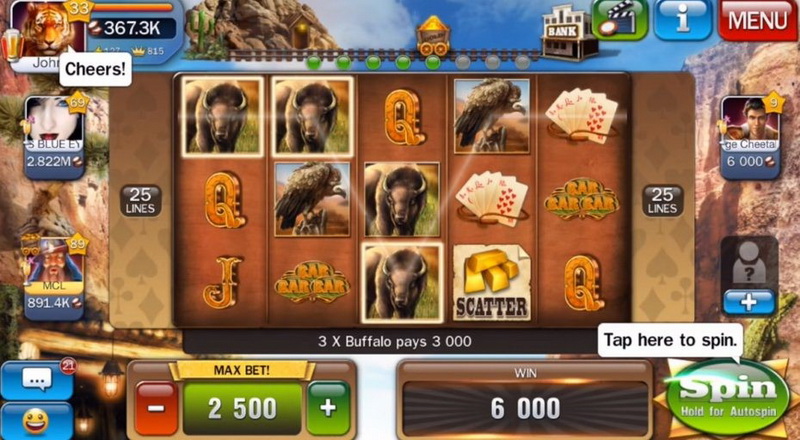 Slots Huuuge Casino
If you are a true fan of traditional casinos, Huuuge Casino is the best choice for you as you will find a great collection of original slots, but also a number of standard casino games like Baccarat, Poker, Video Poker, Roulette and Blackjack. However, its resemblance to a real gaming hall doesn't stop there.
At Huuuge casinos, just like in a real Vegas venue, you can chat with other players and exchange gifts or drinks. And if that's not enough, you can also build clubs together or create tournaments to win more money. This unique social twist paired up with a game-design quality that only top developers in the industry can compete with is what makes Huuuge Casino the best choice for seasoned casino players.
Double Down Slots & Casino
You might know Double Down from Facebook, but the real fun of the casino comes in its mobile version. What's great about Double Down is that it is owned by IGT – a popular game development company that powers many real-money casinos. This means that you'll get to play the same games as in traditional casinos, but without spending a dime.
In brief, by installing Double Down Casino & Slots, you'll get the following:
Over 70 original slots, including IGT games;
Chance to play new and exclusive IGT games;
Video Poker – solo and tournament play;
IGT mobile Blackjack and Roulette;
Daily free spins bonuses.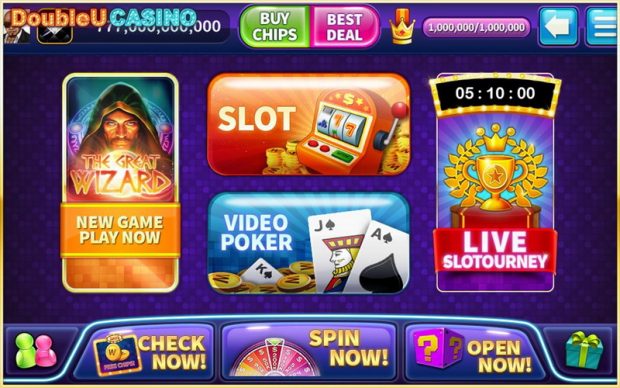 DoubleU
If you're one of those gamers who only get excited at the sound of Jackpots, then DoubleU Casino might be the best app for you. Just like most social casinos, most of the games here are slots. However, what sets this app apart is that every slot comes with its own jackpot pool.
Apart from offering plenty of massive jackpots, the app also has a nice selection of Video Poker games. Now this might not sound like much, but having only two types of games doesn't have to be a con. Plus, there are daily free spins and coin rewards to fuel your bank account and the option of gift exchanges with your friends.
Big Fish Casino
True to its name, Big Fish Casino can make you a real "whale" of a player with its diverse game collection and rewards system. Social, original, and very rewarding, this casino is the top pick for anyone who wants to have a lot of fun with other people, but also win big.
The most unique feature of this social casino is that its slots come with Big Fish's trademarked "Social Scatter" feature. This is basically a jackpot pool that's fueled by scatter symbols and dispersed over every player who joins a game. And if slots are not your thing, you can also try their Roulette, Blackjack or Texas Hold'Em games and test your card skills against your friends.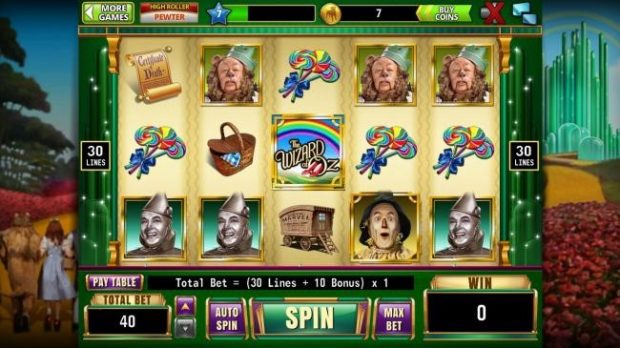 Hit it Rich! Slots
Great name for a casino, right? Well, Hit it Rich! certainly deserves it, as this casino is all about winning money. That is, digital money. This social casino was built by Zynga, the same developers behind one of the best Poker apps for Android, which means that you can expect some quality gaming.
The best thing about this casino is that it offers a great collection of licensed slot games. This means that you'll get to win a massive jackpot by playing reels full of characters from The Terminator or Evil Dead 2 movies, or even the posters of 50s pin-up model Bettie Page. And if an impressive game collection is not enough, maybe getting a whopping 30,000-coin welcome bonus will help you make up your mind.