According to Nice Touch Games, there are three rules of robotics. The first one is that a robot must love its teddy and see it unharmed. The second one is that a robot must follow all commands provided it does not conflict with the first. And finally a robot must dance with joy on saving the teddy. Quite a tall task to achieve one would say, but that's what the developers hope to accomplish with this unique 3D puzzle platformer.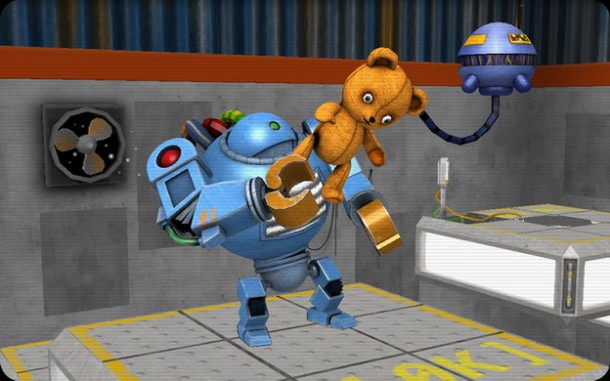 Players need to think like a programmer and figure out Robo's moves before starting a level. The challenges to getting Robo safely to his friend come by way of moving platforms, teleporters and other stuff. The 3D puzzle elements in the game are nicely done and the graphics, animations and music amply complement the two characters.
You can take on all the tough challenges and enjoyable puzzles in Robo & Bobo for $0.99. And who knows? You just may find yourself doing a little jig when you're done!