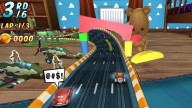 review · 3 years ago
Tank Riders 2 - A Tank Action Puzzler
Just hearing the name Tank Riders 2 makes you think of a full on action mobile game where you pilot a tank and take on the world, just you, yourself and your tank.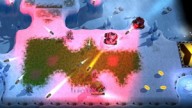 news · 3 years ago
Tanks Everywhere! Check Out Tank Riders 2
Tank Riders 2 by Polarbit is a free game and for being free you get a lot of content.

Warning: Illegal offset type in isset or empty in /home/ashock/public_html/wp-includes/taxonomy.php on line 258

Catchable fatal error: Object of class WP_Error could not be converted to string in /home/ashock/public_html/wp-content/themes/NextWPA/items/wide.php on line 11